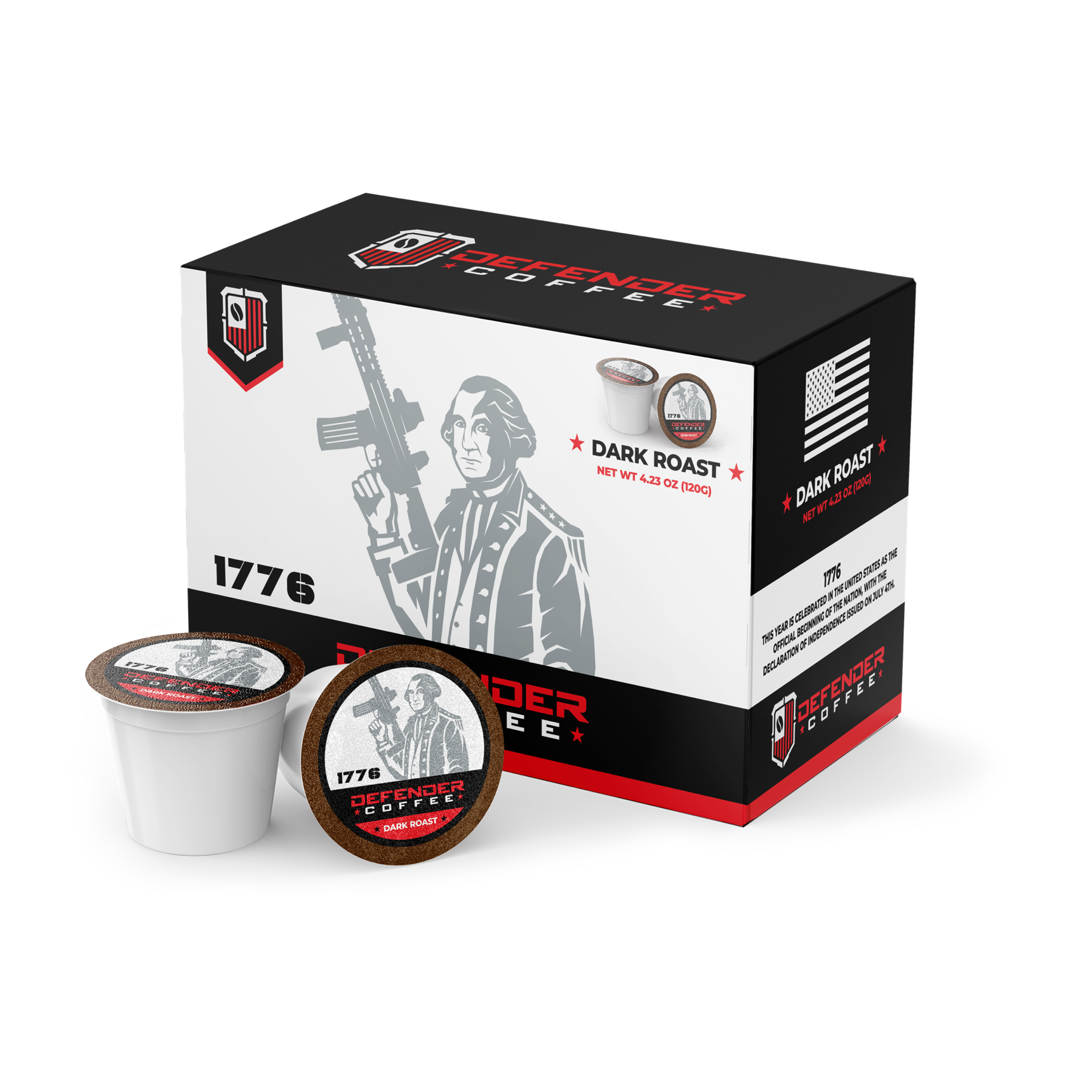 1776 ROAST COFFEE PODS [D]
December 26th, 1776, George Washington and his army cross the Delaware River and attack the British army in Trenton. Victorious, Washington returns to Pennsylvania with prisoners and military supplies taken from the British. Commemorate Washington's victory with a cup of 1776 Roast. This dark roast is heavy and sweet with tasting notes of dark chocolate.
This box includes 12 single-serve coffee pods that are Keurig 2.0 and 1.0 compatible.
*Available in Ground/Whole Bean and Bulk
Origin: Colombia, Nicaragua, Brazil.
Altitude: 1300-1800 meters high.
Bean Type: Catuai, Caturra, Maracaturra, Bourbon, Pacamara, Kent.
Process: Fully washed & natural.
Roast: Dark. 
DISCLAIMER: According to the National Institute on Drug Abuse, besides death, a severe caffeine overdose can cause fast and erratic heartbeats, seizures, vomiting, diarrhea, and disorientation.
Excellent K-cup
Good cup of coffee. 1776 is one of my favorites. I wish they made Swamp Fox in a K-cup. I would definitely buy that too.
very good coffee
This is a very good tasting coffee. I would recommend