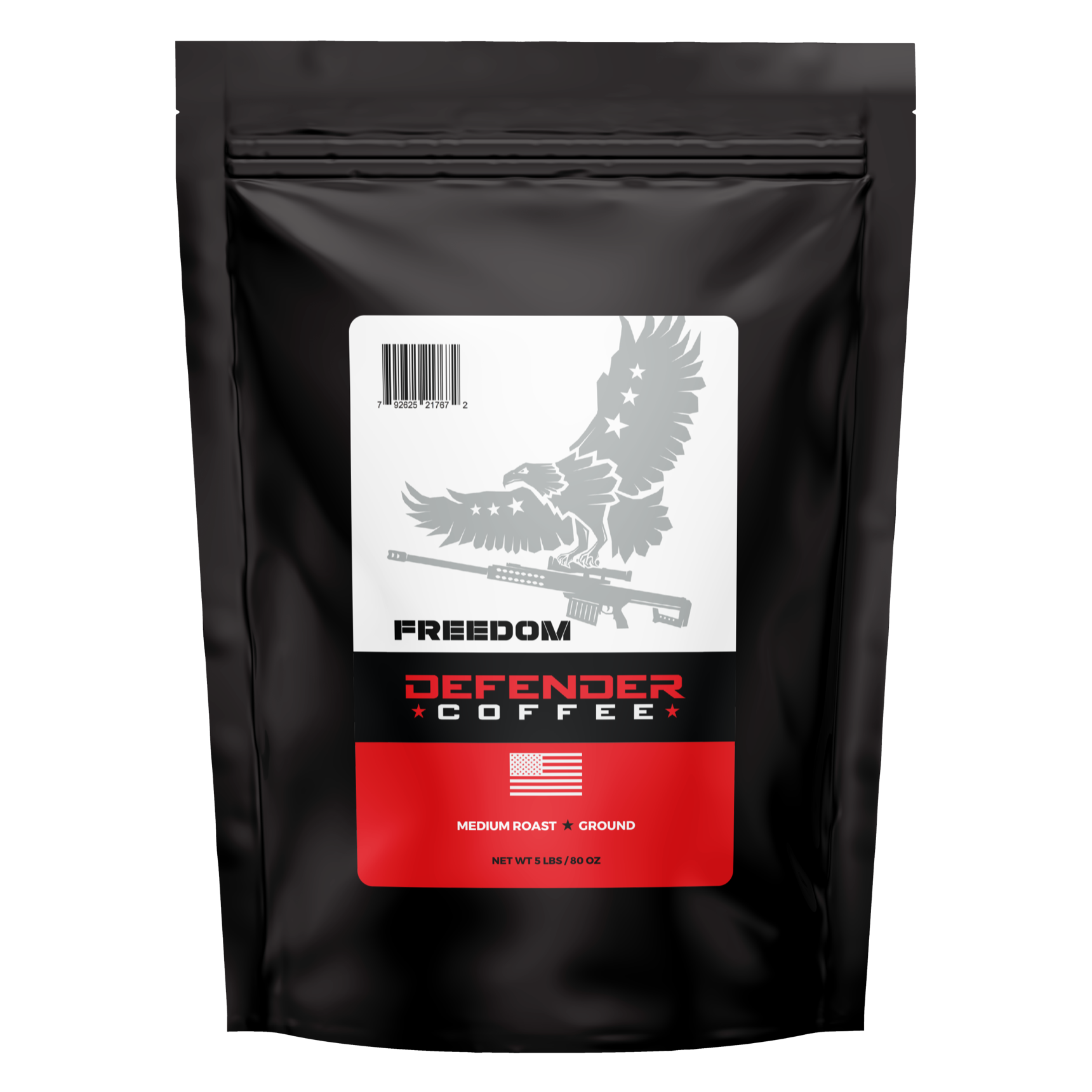 FREEDOM ROAST - 5 LB BAG [M]
SAVE 30% WHEN COMPARED TO BUYING 5 LBS IN 12 OZ BAGS!
Freedom only exists as long as you're willing to defend it and only for a people who are strong enough to exercise it. Defend freedom and your right to bear arms with every tyranny fighting cup of Freedom Roast. This single origin, medium roast has tasting notes of peanut butter, jelly and chocolate.
Origin: Brazil.
Altitude: 1400 meters high.
Bean Type: Acaia, Bourbon.
Process: Semi-washed.
Roast: Medium.
DISCLAIMER: According to the National Institute on Drug Abuse, besides death, a severe caffeine overdose can cause fast and erratic heartbeats, seizures, vomiting, diarrhea, and disorientation.
Good coffee; resealable bag
Coworkers always get excited when I show up with this. Im no coffee expert but I definitely like the milder roasts and the flavor is good on this one.
Best roast there is!
I'm a coffee snob and Freedom Roast raises the bar. I drink a lot of coffee so getting this in 5 pound bags is really convenient for me. If you haven't tried this roast you're missing out!