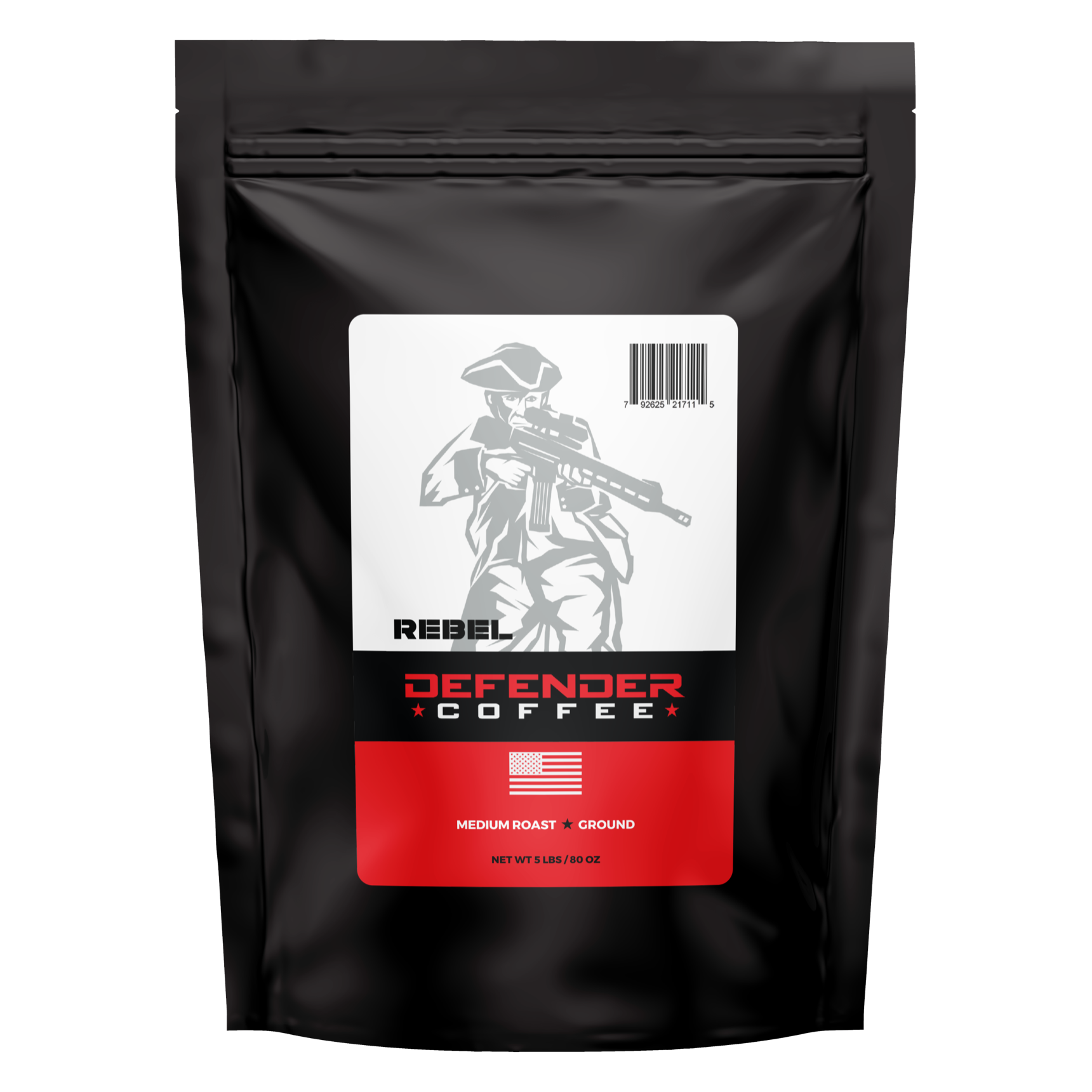 REBEL ROAST - 5 LB BAG [M]
SAVE 30% WHEN COMPARED TO BUYING 5 LBS IN 12 OZ BAGS!
On July 4th, 1776, the Founding Fathers signed the Declaration of Independence making them rebels guilty of treason to Britain. Each signer risked his life for the freedom you enjoy today. Now you can honor their sacrifice with a cup of Rebel Roast. This medium roast is smooth and sweet with a balanced taste.
Origin: Colombia, Nicaragua, Brazil.
Elevation: 1300-1800 meters high.
Bean Type: Catuai, Caturra, Maracaturra, Bourbon, Pacamara, Kent.
Process: Fully washed & natural.
Roast: Medium.
DISCLAIMER: According to the National Institute on Drug Abuse, besides death, a severe caffeine overdose can cause fast and erratic heartbeats, seizures, vomiting, diarrhea, and disorientation.
REBEL ROAST - 5 LB BAG [M]
Best brew ever
Next to the Militia hi-caffeine blend, this is my go-to for the absolute best coffee. I love Guns & Coffee!
Glorious Coffee
I have tried a few other patriotic themed coffees as well as other smaller roasting companies, and this is by far one of my favorites. You can taste the freshness and quality in every bag, and the flavor is consistent between bags (sizes, order times were deltas). This along with a few other Defender roasts will be regularly cycled in my house.
America!
Tastes like FREEDOM!!! Strong and robust.