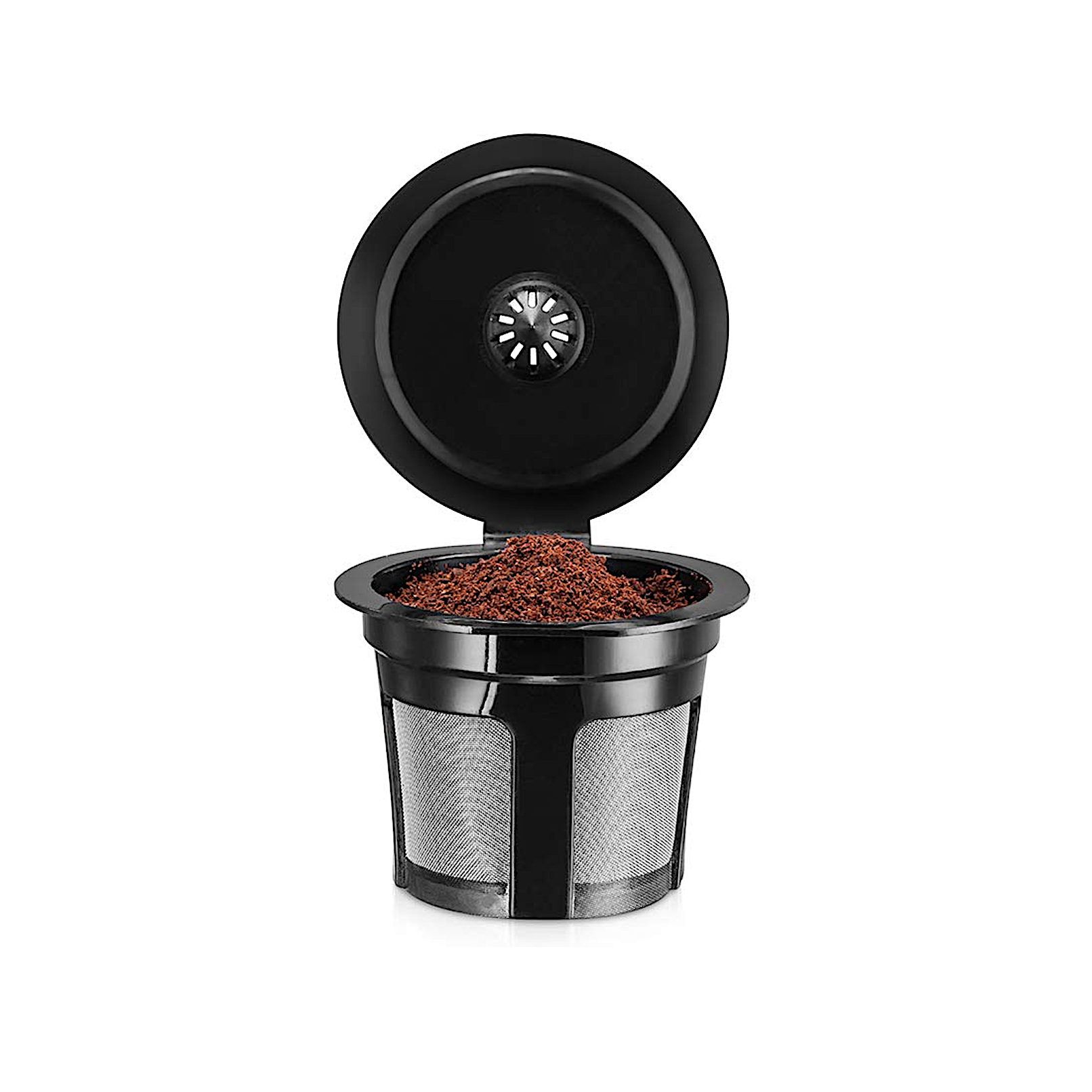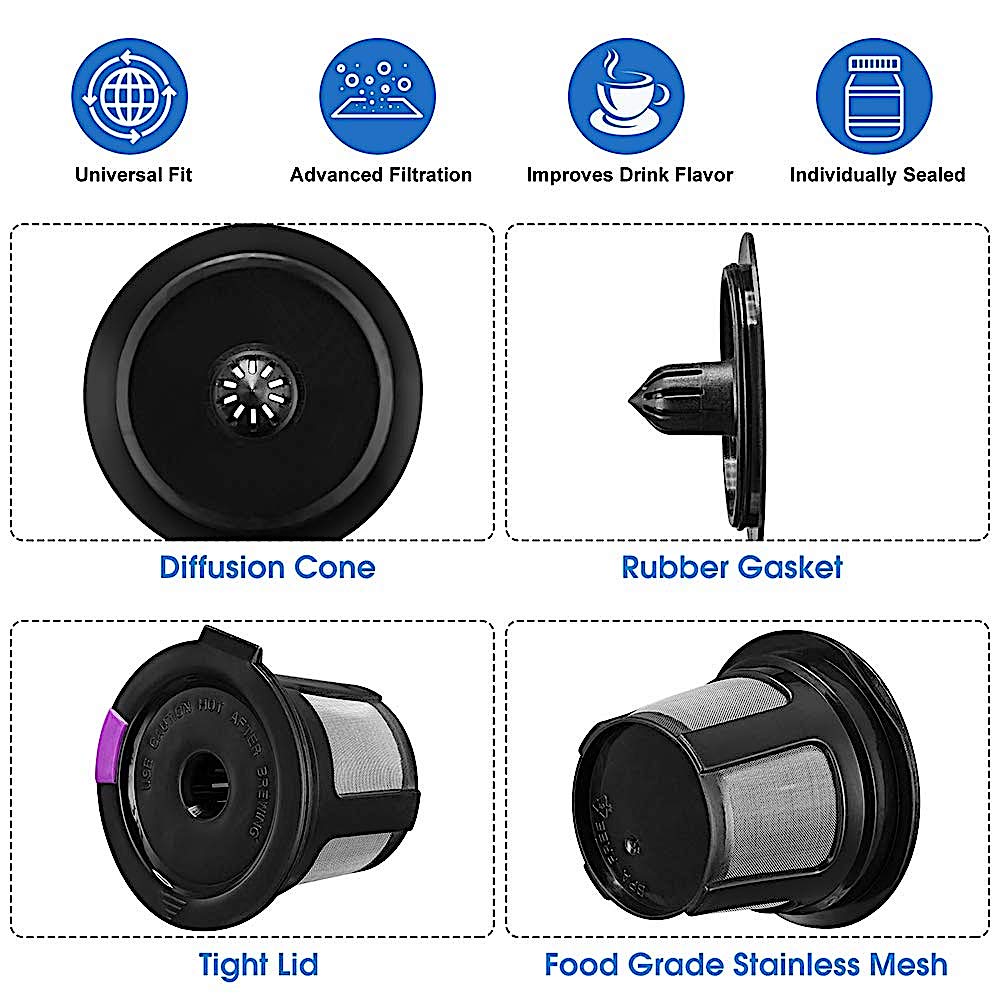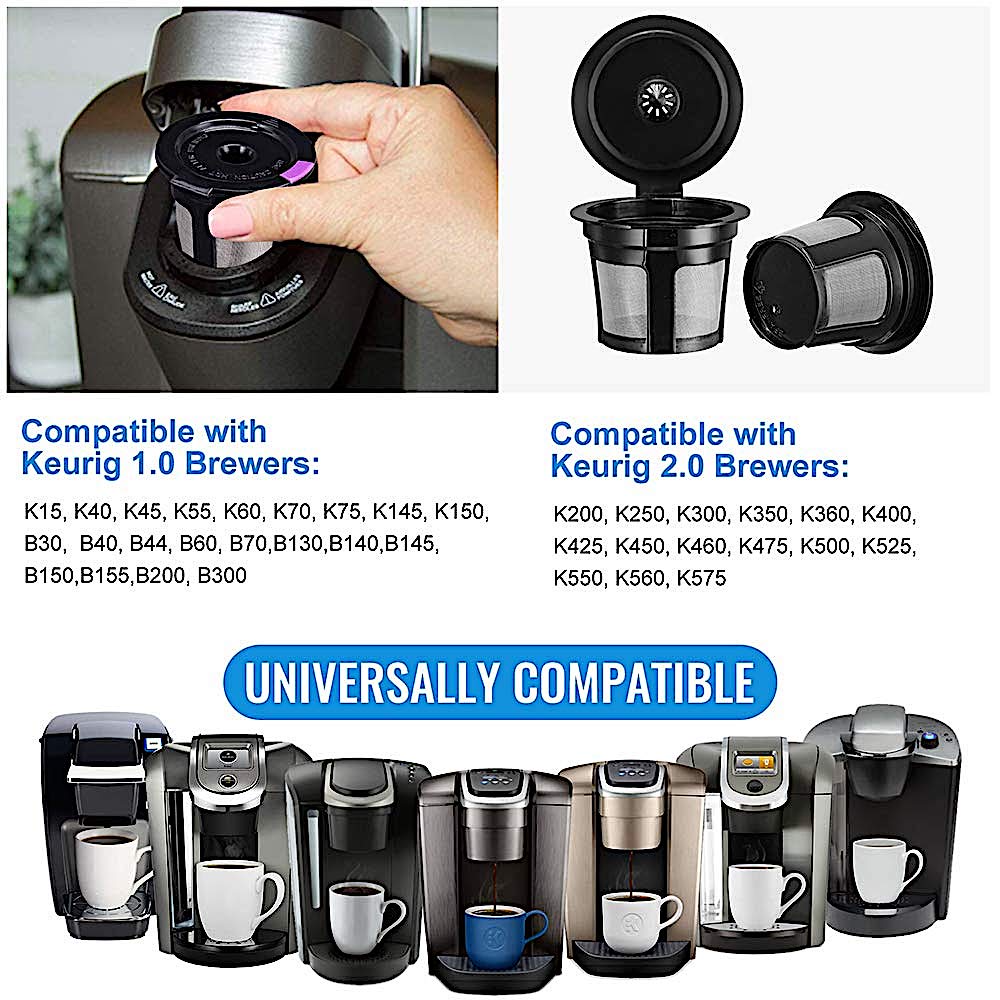 Brew a cup of your favorite Defender Coffee in our reusable coffee pods!
These eco friendly premium pods are universally compatible with Keurig 1.0 & 2.0 brewers. 100% BPA Free.
*Will NOT work with new Keurig Supreme coffee makers.
DISCLAIMER: According to the National Institute on Drug Abuse, besides death, a severe caffeine overdose can cause fast and erratic heartbeats, seizures, vomiting, diarrhea, and disorientation.
Did not work in our Kuerig machine
Its too bad this did not work in our older Kuerig machine. No big problem though, this was a very good price and we gave it to another person who could use it. It looks like it is made well, just be careful that your machines model number matches exactly.
Should hold up very well.
Reusable POD
Was a good purchase. Really worked as I expected and can make my brew as strong as I desire.
Doesn't work in my Keurig
The pods don't work in my newer Keurig. It has five prongs that pierce the pod, and these pods only allow for one in the center.
Excelente
I like a strong cup of coffee and using the pod with Defender Coffee gives me the exact strength that I need to start my day.