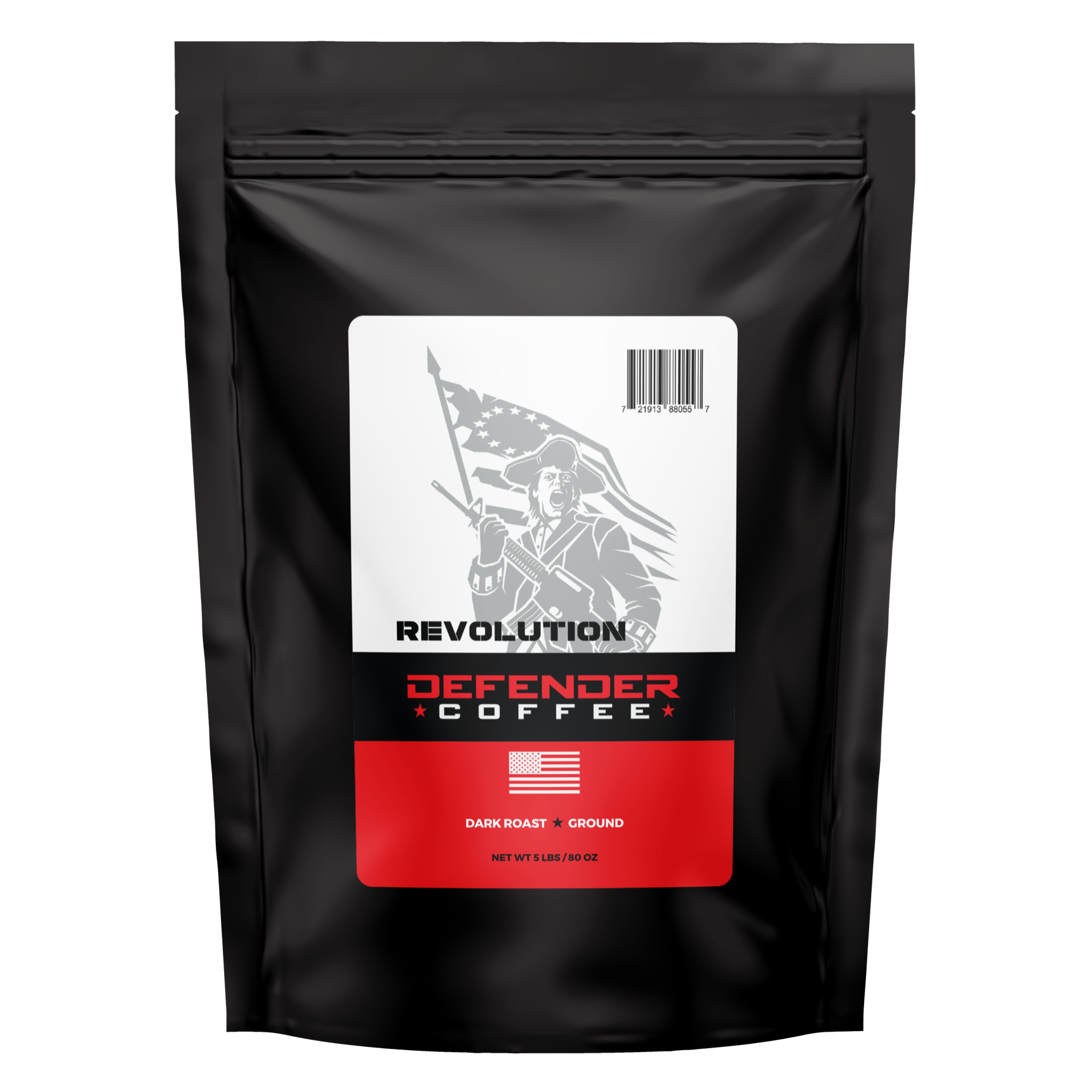 REVOLUTION ROAST - 5 LB BAG [D]
SAVE 30% WHEN COMPARED TO BUYING 5 LBS IN 12 OZ BAGS!
The first shots of the Revolutionary War were fired at the Battles of Lexington and Concord on April 19, 1775. War breaks out and the American colonists fight for independence officially begins. Revolution Roast is our salute to those courageous patriots who fought for the freedom and liberty we have today. This dark roast is smooth and complex with tasting notes of milk chocolate and caramel.
Origin: Brazil, Colombia, Nicaragua.
Altitude: 1400-1800 meters high.
Bean Type: Acaia, Typica, Bourbon, Caturra, Catuai.
Process: Fully washed / semi-washed.
Roast: Dark.
DISCLAIMER: According to the National Institute on Drug Abuse, besides death, a severe caffeine overdose can cause fast and erratic heartbeats, seizures, vomiting, diarrhea, and disorientation.
Revolution Roast
Good dark roast coffee, and funds a good cause. Can't beat that.