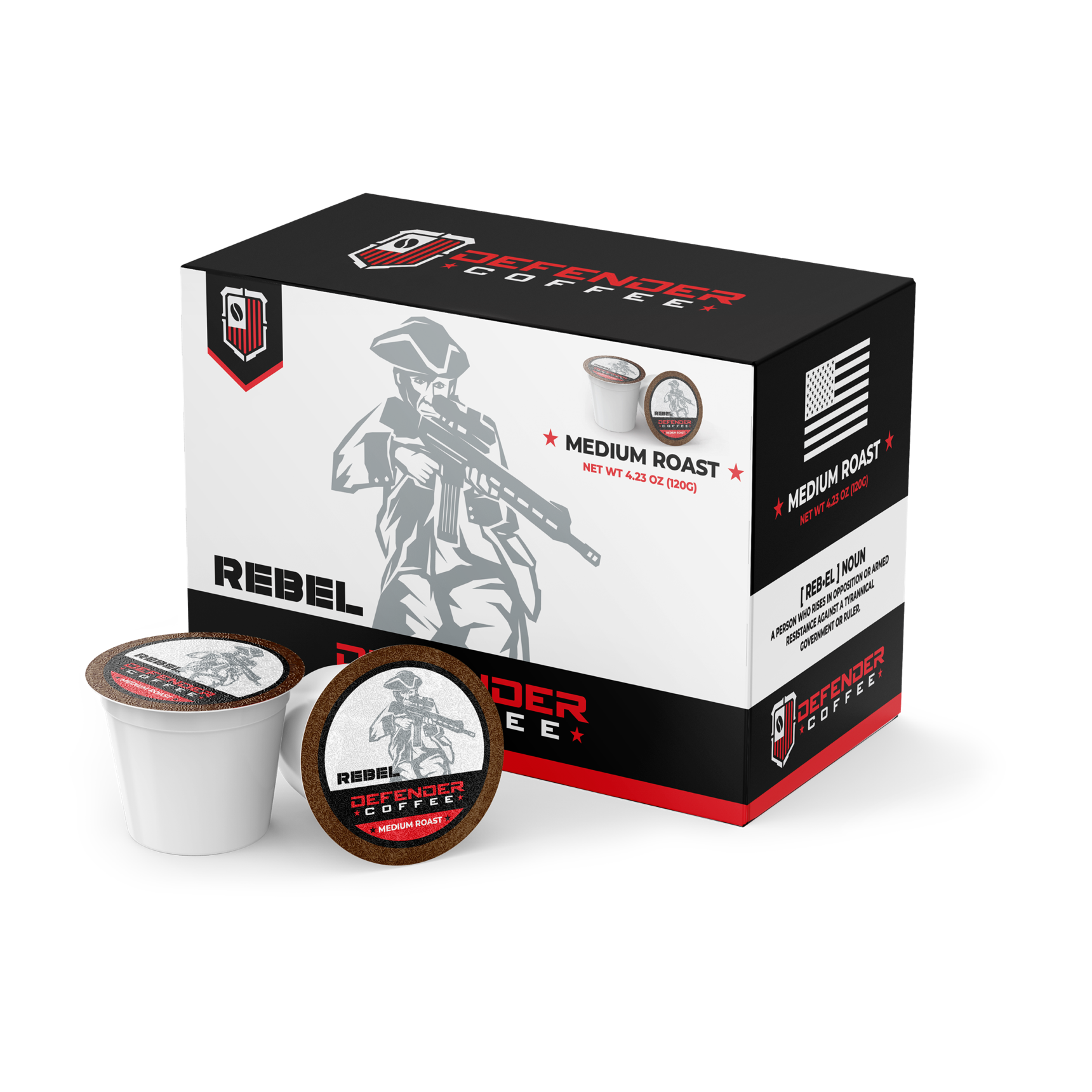 REBEL ROAST COFFEE PODS [M]
On July 4th, 1776, the Founding Fathers signed the Declaration of Independence making them rebels guilty of treason to Britain. Each signer risked his life for the freedom you enjoy today. Now you can honor their sacrifice with a cup of Rebel Roast. This medium roast is smooth and sweet with a balanced taste.
This box includes 12 single-serve coffee pods that are Keurig 2.0 and 1.0 compatible.
*Available in Ground/Whole Bean and Bulk
Origin: Colombia, Nicaragua, Brazil.
Elevation: 1300-1800 meters high.
Bean Type: Catuai, Caturra, Maracaturra, Bourbon, Pacamara, Kent.
Process: Fully washed & natural.
Roast: Medium.
DISCLAIMER: According to the National Institute on Drug Abuse, besides death, a severe caffeine overdose can cause fast and erratic heartbeats, seizures, vomiting, diarrhea, and disorientation.
Excellent coffee and great cause!
Excellent coffee. My wife and I are enjoying it and will order again.